Your Compelling Self-Introduction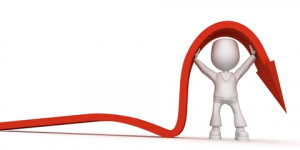 Are you getting as many clients as you'd like, just from your "Elevator Speech?"
Do you want to attract more Ideal Clients, with ease, and have them sell themselves?
Picture this:
You're networking, at an event, or simply out and about… and someone asks "What do you do?"
Your answer too often goes nowhere. You give them your card, but it will end up in the trash, and you will be forgotten. Just as bad, you get business cards from many people you meet, then waste hours trying to turn them into hot prospects. (Too few "convert.")
Everyone is in the client acquisition business, but you're working harder at it than you'd like.
Most of those you prospect have no use for your product or service. Of those that could be customers, you don't "connect" with enough of them, you don't excite them, and you work extra hard trying to convince them to become a customer.
Sound familiar?
It was like that for me, despite studying sales and marketing for years and years, trying all sorts of things. I was great at helping businesses achieve greater success. And it wasn't me they didn't like. Somehow, somewhere along the way, I blew it, and it was nearly impossible to win them back. What I suspected but didn't know for certain, it all started with my answer of how I help people, and that largely determined my struggling, instead of thriving.
"So often people are working hard at the wrong thing. Working on the right thing is probably more important than working hard." — Caterina Flake, founder of Flickr
A better way to prospect and sell!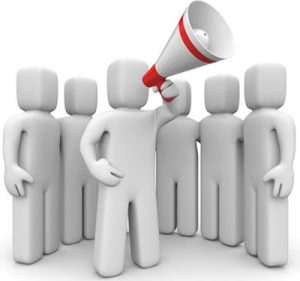 Eventually, I recognized a very different way to get clients. The first step is to wow them with your introduction: a very brief, compelling, memorable Self-Introduction that pre-qualifies who you're talking to, and helps the right people sell themselves on you and what you offer.
In a few seconds! A simple, savvy set of steps that begins with saying the right thing to the right people. (Not saying the wrong thing to the right people! And not wasting time with the wrong people.)
Here's what I've seen with the right message (mine and others): the right people begin listening intently. You'll see them physically lean in, their expression showing real interest. Some will say "I think I need that." (I have even seen people zip across a room, checkbook or wallet at the ready, asking to be a client!)
No, seriously! They know they sorely want something (different), and are eager to know if you're the one to solve their needs. Within about five minutes of conversation, they're already well down your sales funnel, and you know if they're a "suspect" or a prospect.
If not your Ideal Client, they could think of someone else who needs what you offer. They'll remember you, the next day, next week, next month, when they run across a good referral for you.
Step by strategic step…
Your brief Irresistible Introduction creates a great first impression. It is part of your initial brief conversation, and what you align the rest of your sales and marketing upon. Every step that follows leads your ideal client to come closer to selling themselves on becoming a customer you love working with and making a big difference with.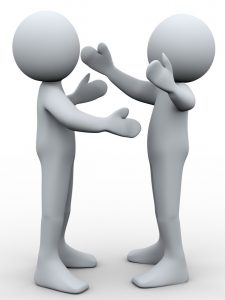 Easily. Naturally. Respectfully. And quickly.
Clients that are a delight to do business with. That will pay you more as a specialist, not as a common general practitioner, the way thousands of your competitors portray themselves.
And with the passing months, your reputation as the in-demand, go-to expert will increase.
Yes, I learned it for myself, over many, many years. (And I have the scars from doing this or that wrong, over all those years.) I've been teaching others how to do this, too, in a few weeks. I can help you craft your attention-grabbing, value-packed, stand-out self-introduction.
Angela D created her Irresistible Introduction quickly and easily. She was mobbed with interested prospects the first time she tried her message out at a networking meeting.

Patti M refined her "elevator message" and gained great confidence as a result, too.  Plus her business has grown considerably.

Veronica C honed her introduction, and also has a lot more confidence now. She now talks to people everywhere she goes, and is booking more clients. Her life is a lot more fun and interesting.
"You will never change your life until you change something you do daily." — John C. Maxwell
It's up to you to decide if you want to learn a better system to get plenty of great clients. And have a truly committed ally to help you get there.
I'll provide the tools and support for you to craft your own compelling message, so you can begin drawing your best customers to you. The ones you are truly meant to help. The Irresistible Introduction Course